Ed graduated with a Bachelor of Arts degree in Broadcasting and Communications at The University of Tulsa. Ed later moved to Colorado where he first worked as a reporter/newscaster and D.J for a small market radio station KGUC-AM in Gunnison, Colorado before moving on to Denver where he worked various jobs and attended media classes in acting at J.F. Images Academy.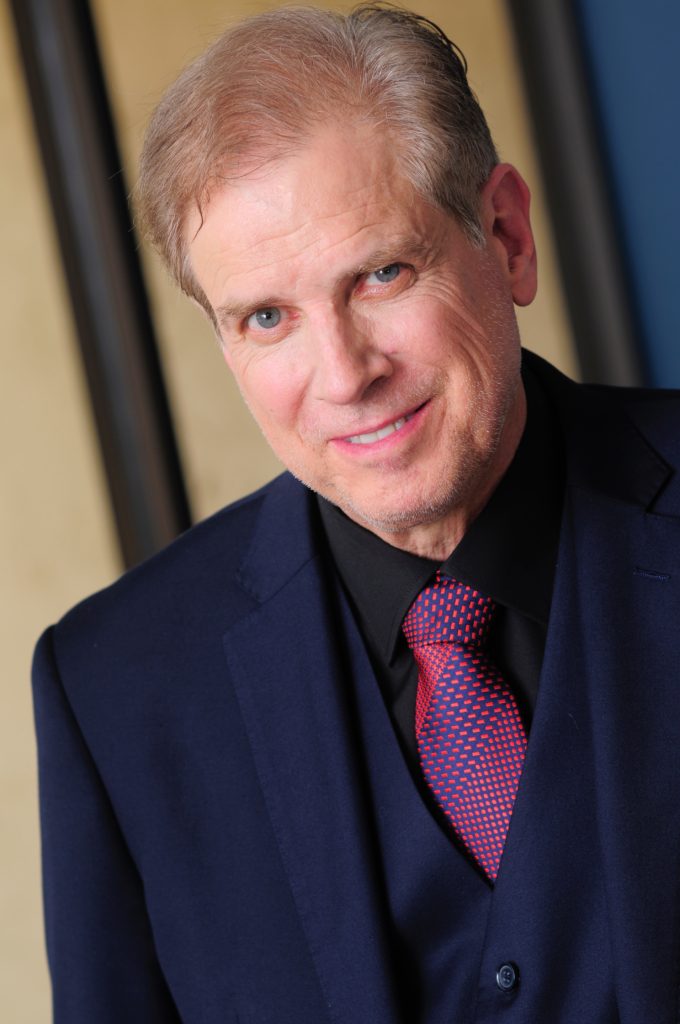 "I feel like your talent is in the control of your voice and physical presence, you can from your ordinary humble self to exactly the emotion and presence you need for the shot in a matter of seconds. That ability made it easy to work with you on the gluten addiction hotline commercial, requiring fewer it takes to get it right. Many who meet you and then see your videos are surprised and impressed by your ability to change and fit your role."
John Mark LaScelle
LeMark D Media
918-639-1686
LeMarkD@gmail.com
John Mark LaScelle
"While working with Animart Fx. Productions, Ed Ladner performed a number of character voices for a radio campaign for "Rocky Mountain Greyhound Park," which received Second Place from the Pikes Peak Ad Federation.
Since his departure from Animart, Ed has remained in contact with us and has mailed to us samples of his continuing work as an actor, voice actor and narrator and he is seriously dedicated to continued growth and development both as a human being and as an actor, voice and narrator."
Linn Trochim
Animart Fx. Productions/Animart Galleries
"Ed worked with Filmworks for two and a half years. Ed shows a natural flair for working with screen properties and in establishing a solid rapport with the screenwriters. Ed has done acting, voiceovers and narration, for Filmworks. Ed has proven his ability and is a definite asset to Filmworks."
Don Hawks
Director/Owner Filmworks Productions
"Having known Mr Ladner for over 5 years now on professional and social levels, I am happy to encourage anyone considering hiring Ed Ladner for their film project. He demonstrates real talent and versatility.
Based on his qualities of hard word and tenacity, punctuality and ability to think outside the box he would be an asset on any set."
Kathryn Birdsall
Firestarter Productions
"Ed Ladner can do it all. He is an excellent writer, organizer and a very talented actor. His writing skills are second to none in any media he chooses. Any director would be pleased with his work in all the fields of flicks and cable."
Dan C. Corley
CEO,  Monty B Studios
"Ed Ladner is a director's dream. He adds to the ease of production with his skills. He is professional, hard working, attentive and a pleasant person to have on any set. I highly recommend him to other directors and production houses any day.
I just want to express my gratitude for his talent and professionalism when we have worked together. Ed brings the fun back to working with his sense of humor and skills. I think of him as part of my film family.
Ed has an uncanny ability to reach into a project and find the spirit of it and it is then expressed beautifully through his voice."
Heidi Priddy
Hidonia Films
"Ed has proven himself to be a gifted and talented actor, voice actor, and narrator. It is my pleasure to gladly recommend Ed without reservation."
Kevin (Funk) Johnson
Screenwriter/Producer Black Wall Street
"Ed did a voice-over for a series of web-commercials we produced for a local event called "Barndance," put on by the Actors Company of Tulsa. Ed was very cordial, fast and provided the perfect voice for the spot. Two Titans Media LLC would recommend Ed for this type of work in the future. "
Ryan A. Brandt
Writer/Director/Producer